Let me begin with a bold assertion, but one which I believe expresses a widely held view by those seeking to raise the profile and effectiveness of mental health social work: Approved Mental Health Professionals (AMHPs) are mostly invisible.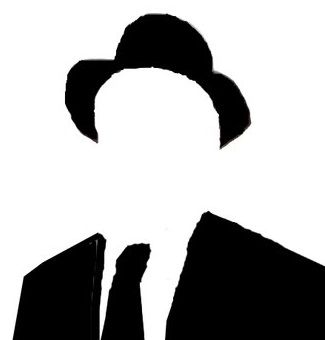 I'll go further: many colleagues in the health and care community have no idea what they do. This is a worry, as AMHPs have many important powers and duties. They make big, sometimes difficult, decisions, often impacting hugely on the lives of individuals and families. Let's remind ourselves of their full remit, with an explanation courtesy of Mental Health Cop:
"An AMPH is a person who is… authorised, to make certain legal decisions and applications under the Mental Health Act 1983. Usually, this person will be a social worker who has undertaken additional training… but in 2007 the law was amended to allow other mental health professionals to undertake this role. [It] is now possible [for] psychiatric nurses, occupational therapists [and] psychologists [to become] AMHPs."
On this point, let's introduce another acronym that should be more widely known among our peers: MHAA (Mental Health Act Assessments). These assessments - carried out by AMHPs - can happen anywhere, day or night, 365 days a year. They are frequently chaotic experiences, but at their core MHAAs are legal processes often leading to an individual's lawful detention and forced medical treatment for mental disorder, illness or distress.
I should stress, however, that MHAAs can also be an opportunity to take stock of a situation, to offer support and care, and do not automatically lead to detention. Too often people fail to see these assessments as opportunities to do little or nothing at all. I frequently meet professionals in the middle of assessments and it never ceases to amaze me just how many believe detaining individuals is the only option.
This is why AMHPs need more support; they need the time and resource to make what are, by definition, sensitive and nuanced decisions. Furthermore, it should not be happening on a shoestring budget, on the margins or in the shadows.
This lack of resource continues to have an insidious impact on this professional group, but more importantly on the individuals, families and communities they work with.
In the 21st Century, we need to be investing in alternative solutions to the problems of the human condition - less reliance on coercion and greater emphasis on detailed risk assessment. To give some statistical perspective on this, there were 58,389 detentions under the Metal Health Act in England and Wales in 2014-15. That figure is rising year on year.
These are verifiable figures, but conversely, we don't know how many AMHPs there are currently. However, thanks to his FOI requests, Community Care's Andy McNicoll suggests that numbers across England and Wales fell 7% from 3,139 in 2013-14 to 2,915 in 2015-16. Many of the great and the good, including Lyn Romeo, have recognised the AMHP retention issue and called for action.
Myth busting
I mentioned detentions earlier. There's a misconception that medical professionals and/or the police are the enforcers of these actions, but actually it's AMHPs who make applications for hospital detentions whilst medics make recommendations.
Research conducted by Think Ahead, the fast track graduation programme for mental health social workers, reveals how widespread and entrenched this misconception appears to be.
Again, clinicians and care commissioners don't always consider how AMHPs are expected to coordinate the resources required to undertake MHAAs. They assume the relevant professionals will be there when needed. To mitigate this, those tasked with commissioning multi-agency MH crisis response services would do well to refresh their knowledge of the MHA and its Code of Practice. This will better inform their commissioning of:
Local beds to meet local demand
Alternatives to hospital inpatient provision – e.g. crisis cafes
Services capable of safely containing and conveying disordered, ill or distressed individuals
There also needs to be greater awareness and cooperation between the police and AMHPs. On this point, whilst street triage may be effective in some areas, the Crisis Care Concordat and the NHS Five Year Plan must consider, promote and demand effective inter-agency working.
These initiatives do represent progress but, in terms of system leadership, we need more than fine words and good intentions. There are many good people trying hard to improve the mental health system. A good few are experts by experience, some are police officers and others are parents and carers. I want to encourage them and acknowledge their ongoing efforts.
To them and to Lyn, who has afforded me this opportunity and platform, I simply want to say thank you.