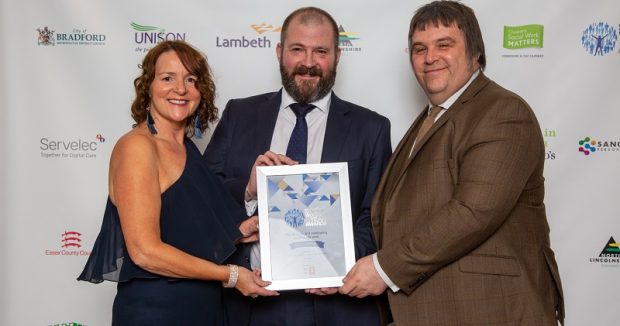 Can't believe we are in our third month already.
Brexit deals, general elections, extinction rebellion protests outside the Department of Health and Social Care (DHSC), Strictly has come and gone and Sanna Marin has taken office in Finland as the youngest ever female prime minister.
Wow, a lot can happen in the space of 12 weeks so we're really looking forward to an even more eventful nine months in post.
We have spent the first three months getting to know everyone in the department, ensuring Lyn's work plan is progressed and delivered whilst also planning for our own.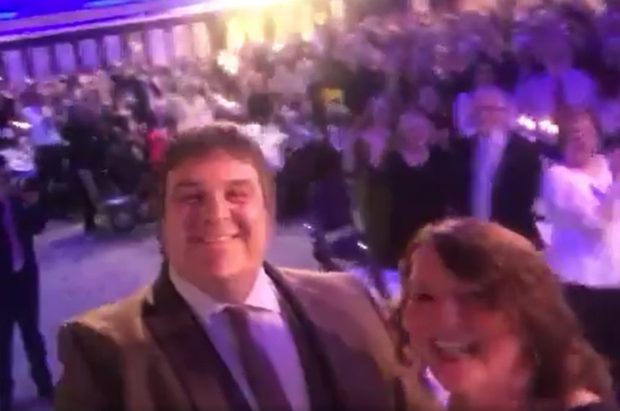 Credit where it's due
One of our happiest social media moments of the year was our video selfie with hundreds of social workers at the Social Worker of the Year Awards.
It was a wonderful night, celebrating social workers' transformative achievements across the country, including our (temporary) predecessor, Lyn Romeo.
We were truly honoured to collect the Outstanding Contribution to Social Work Award on Lyn's behalf.
The award was a thoroughly deserved acknowledgement of her 7 years' service in the department and more than 40 years of effective practice and leadership in adult social work.
Some of the areas we are keen to move forward will feature in the annual Chief Social Workers for Adults Annual Report, where we will set out our plans for closer links with social workers via the Principal Social Worker Networks and develop direct actions connecting practice more explicitly with the work of DHSC.
This will include adult social work's responsibility in addressing the ongoing and unacceptable health inequalities people with learning disabilities experience every day.
We are also looking to develop work around adult and transitional safeguarding, including opportunities to improve and define practice in line with the Care Act.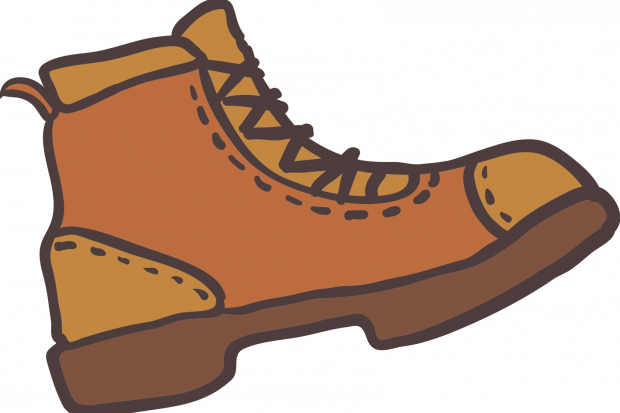 Business as usual
Meanwhile, all the usual expectations of our office to support and deliver policy and guidance will feature. These include the roll out of liberty protection safeguards, practice standards for social work supervisors, and supporting the implementation of the vitally important new autism strategy.
In addition, the next steps of the mental health act review must be shaped by our profession and, more importantly, by the people who have direct experience of this legislation.
We are keen to get our walking boots on in the New Year and get to see some practice in action. We really want to explore, experience and hear your stories of true co-production and the important work you are doing every day.
We also want to understand and celebrate social work happening outside the remit of local authorities and NHS trusts.
We know that social workers are active in so many environments, from hospices, to the CQC, from charities to prisons and we need to recognise this.
We are keen to develop links between PSWs and those social workers who bring their values and practice to these diverse areas.
But for now, we want to wish you the best for a wonderful Christmas and raise a glass to you all as we look ahead to 2020 and the challenges, triumphs and curve balls to come!
Let's make it a year where our profession stands strong, proud and united in delivering excellent social work practice.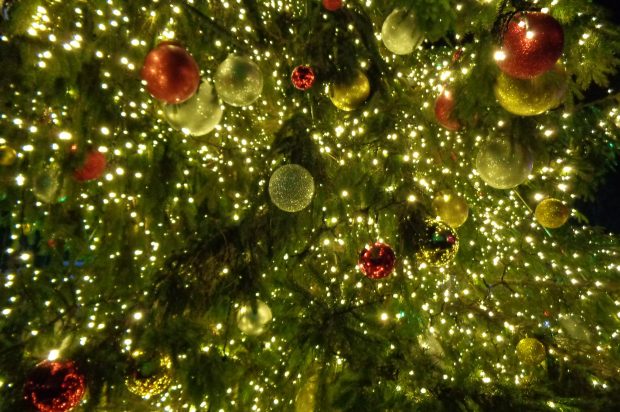 Finally, as it's the season to be jolly we wanted to leave you with a couple of our favourite (dodgy) Christmas jokes.
Q. Why has father Christmas been banned from going up and down sooty chimneys?
A. His carbon footprint is too big
Q. Why was the snowman rummaging in the bag of carrots?
A. He was picking his nose
What are your favourite Christmas jokes? Post them below!