If there was ever a time to put our skills, experience and knowledge as social workers into practice, it is now. I say this, not just for the individuals and families we are tasked to help, but for ourselves too. I'm thinking in particular of our newly qualified social workers and those students whose studies and placements may have been interrupted. They may be feeling anxious about the unfolding COVID-19 outbreak as it continues to rewrite the DNA of our daily lives.
Like our amazing NHS colleagues, social workers and all those working or training in social care are on the frontline of this campaign to check the spread of this virus and save many, many lives. The good news is, we have the tools of the social work trade to sustain us, just as we have those same tools to sustain others.
Claire Wood is a first placement social work student from Bradford College. She is currently placed at Roshni Ghar, a mental health charity providing culturally appropriate, responsive services for South Asian women experiencing mental ill health.
Claire offers some insightful, empathic and positive reflections on the world we find ourselves in and suggests how we can look out for each other, professionally and personally, in these most unusual of times.
---
Regretful but resolved to carry on
The coronavirus pandemic has sadly meant my placement has closed its premises and we have been asked to work from home. There is much to think about in the social work field and the impact this will have on people, but I am using this journal to reflect on my own feelings.
I am writing this with much sadness and some anxiety about the unknown. Leaving placement the other day and saying 'goodbye, not sure if I'll be back', was hard. I have really enjoyed the placement, learnt much about the services and bonded with the people I work with.
Whilst I recognise the importance of the vital work which the agency does, it is also extremely important to protect the health of the vulnerable and as such would not be suitable to keep running the classes.
Luckily, they have set up provision to work from home on a rota basis and provide telephone support to those who need it, however as I am not an employee and don't have access to the systems, I am unable to do this.
I am very grateful however for the support I have received from a colleague overseeing my placement and been tasked with some jobs I can do at home. Overall, I am gutted that this situation has arisen.
The lack of communication and direction from college I feel has prolonged mine and others anxiety. Thankfully, my year group shares a WhatsApp group, so we are able to keep in touch with one another.
We are all in varying positions, but undoubtedly all are worried about the outcome of our degree year. It has reminded me how much I care about what I am doing and why I enjoy it.
Self reflection
I feel I am a calm and collected individual, but this situation has certainly tested some of my emotions. I know that I much prefer routine and structure and this whole situation has upturned my well laid plans. I'm finding the uncertainty the most difficult to deal with.
Especially now the schools and nurseries have closed, I need to look after Jack, my three-year-old son. Balancing placement work, assignments and home life will be challenging, and I just hope those who will decide the outcome of our course take all that into account. I appreciate this situation has never happened before but the time taken to make decisions feels too long.
I've contributed to the BASW online coronavirus survey to express my feelings as a social work student and hope mine and the voices of others are heard.
There is so much press and media coverage it is hard to switch off from the situation around us. I am homing in on 'good news' coverage such as the amazing community responses to the crisis, the drop in air and water pollution for many countries and natural changes such as fish now being seen in the canals of Venice.
I feel perhaps this is a word of warning and a stark reminder to us all about the lives we have been leading. We have all part of the rat run for a long time and I sometimes feel our ways have been destroying both nature and human relationships.
It is as if the world is resetting and I find some comfort in this. I feel we do need to go back to basics and perhaps when all this has finished, we will appreciate the world we live in a bit more, be more respectful to each other and everything around us.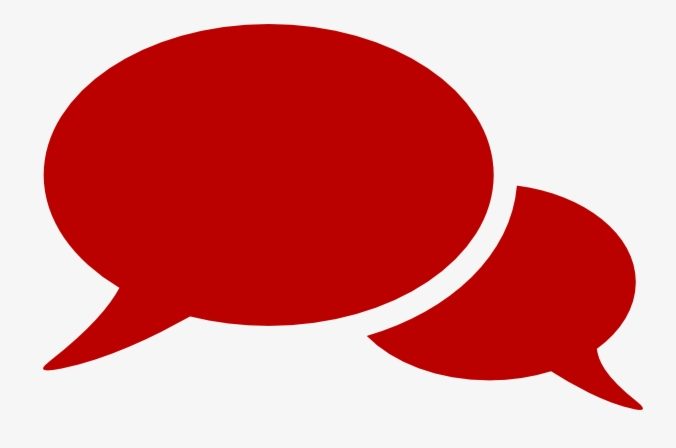 Wise words of comfort
I saw this great poem posted online and thought it was beautiful.
'And the people stayed at home. And read books, and listened, and rested, and exercised, and made art, and played games, and learned new ways of being, and were still. And listened more deeply. Some meditated, some prayed, some danced. Some met their shadows. And the people began to think differently.
And the people healed. And, in the absence of people living in ignorant, dangerous, mindless, and heartless ways, the earth began to heal.
And when the danger passed, and the people joined together again, they grieved their losses, and made new choices, and dreamed new images, and created new ways to live and heal the earth fully, as they had been healed.'
I hope that we are provided with some further advice and guidance from college and from Government as a whole. I feel we need to look after ourselves and others and support each other as much as possible.
As the situation progresses and changes very quickly, the uncertainty and unsettlement this brings is hard. I must prioritise my own mental wellbeing, so that I can support and help others too. I aim to continue to journal my emotions and inevitably learn about myself and my responses throughout.
Coronavirus (COVID-19) further information
For advice on what to do if you are concerned you, your family or someone you know may have symptoms of the virus please visit NHS England and GOV.UK web pages for the latest information.