---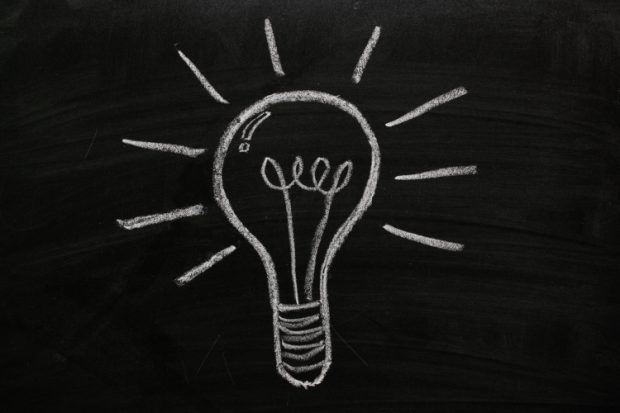 Our experiences can be catalysts for change
When my ex - manager asked me to write a blog about my experiences as a manager from a BAME background, I was initially dismissive and thought 'Naa! What's the point?' It was the same old thing and nothing ever changes.
Then I had a light bulb moment. I realised I am a senior leader and owe it to my colleagues to advocate, educate and explain what it feels like, to help them understand the intrinsic value of each human being and the contribution we all make to society, regardless of our background.
Having worked in mental health for the past 20 years, I have faced oppression many times on my journey. As a British Pakistani Muslim female professional working within the NHS  and social care I very quickly realised there was under-representation of BAME colleagues amongst senior leaders.
As a newly qualified social worker, I observed the ways the teams were segregated - caucasian colleagues on one side and BAME colleagues on the other.  Being an assertive individual, I shared my observations and unfortunately offended some key people within the team and then was side-lined.
My positive disposition and resilience means I will challenge all attempts to silence me when it comes to any form of injustice - be that in my personal or professional life. The battle continues!
I have always had a strong value base and ethical framework and will always say what I think. My religious beliefs are congruent with social work values and this provides me with confidence to challenge social injustice.
Speak truth to power
However, if we want to do this, we need to challenge each other, disrupt the status quo and have open and honest dialogue. This might, at times, make our leaders uncomfortable. Most professionals say they are non-judgemental but listening to individuals who experience discrimination tells an interesting story.
The word 'racism' offends people – especially if someone applies that term to us - but each and every one of us has unconscious bias that gets in the way of the interventions we seek to deliver in good faith.
Some people do not understand the variance of cultures or religions and impose ethnocentric standards. We need to use terms of reference that are important to each individual and have the respect to ask them, rather than make assumptions.
I have the privilege of securing a service manager post. See how my mind has been socialised??? I have to challenge my own statements. It's not a privilege, I have worked damn hard to get where I am. I have a wealth of experience and entered the social work profession to challenge social injustice, advocate and promote human rights.
I am from a working class background and did not have the privilege that some of my white counterparts had. Dedication, commitment and a strong will have enabled me to achieve my goals.  As you can all appreciate, it is normal to have setbacks in life but it important to pick yourself up and try again to achieve your aspirations, whatever that may be.
I have written this blog as I wanted to be a positive role model for my BAME counterparts. We have a valuable contribution to make to social care and need a collective voice to challenge the structural bias that exists in large organisations, knowingly and unknowingly.
Promoting cultural competence and educating communities is even more paramount in a world where discrimination is rife. Our young people cannot face the legacy of being 'othered' in a society that professes to promote equal opportunities.
I love my job as I am in a position to bring about change for the better for our vulnerable communities and provide a challenge to the wider system.  I have experienced a 'double jeopardy'.
We're not here to make organisations look good
I sometimes worry that it is easy to be seen as a token Asian female, a puppet for the organisation that enhances their figures. Let me assure everyone that this is not the case and I certainly do not go along with the status quo. I feel that our Senior Leadership Team values and acknowledges the contribution that I, and my team, have made.
My ask of all my BAME staff colleagues is: please come forward and become future leaders so that our organisations reflect the communities we serve.  I want to provide a 'simile'. I am fed up of going to high profile lectures and strategic meetings where I am the token BAME individual.
It reminds me of going abroad, walking out of the aeroplane and the heat wave hitting you. Seeing a sea of white faces has become the norm. I need you! It is in our gift to create a paradigm shift by becoming future leaders, spreading kindness and instilling hope in future generations. See you soon at these meetings.
Mental health services, more than ever, have to address the inequalities that BAME service users experience.  We have spent years highlighting the issue nationally and locally with little change.
Having BAME leaders in key positions in social care and health, and within commissioning, will allow us to deliver culturally appropriate treatment and interventions and take some remedial action.
From the beginning of my journey as a newly qualified social worker to my current position, I have had brilliant managers who have given me learning opportunities to build my skills base up, even when, at times, I have not necessarily wanted it.
This has provided me with the confidence to develop.  Living in a society where you are constantly 'othered', it is imperative that leaders identify talent and enhance learning so that our organisations reflect communities.
Thank you to all my managers, past and present.  You know who you are!.
Let's collaborate and work together as a system to unite our communities.